Extended deadline: Summer School of Marketing with Sandy Kornberg and the University of Missouri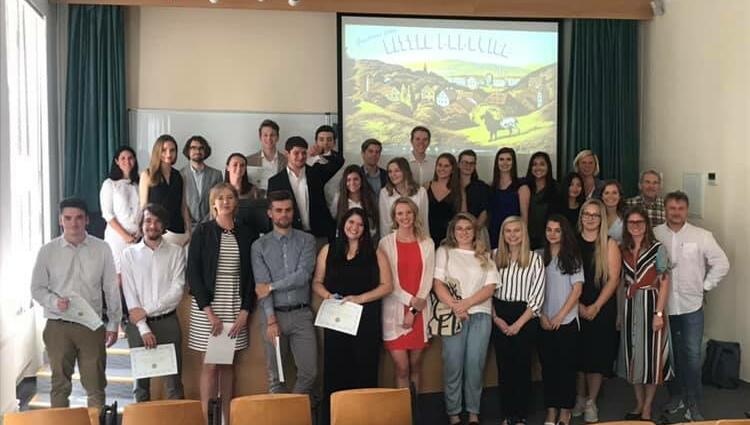 Extended deadline: Summer School of Marketing with Sandy Kornberg and the University of Missouri
We have extended a deadline for your motivation letters to March 22.
The 15th edition of the traditional Summer School of Marketing in Prague will take place in July and August in cooperation with the University of Missouri, McCann Prague and top advertising expert Sandy Kornberg.
Every year there is an interesting program and great clients and brands.
Meet a real "mad man" with vast experience with campaigns from around the world. This year, for the first time, students from the whole institute have the opportunity to participate!
Basic information
1) The summer school takes place in English and it is always two hard weeks of work in mixed Czech-American teams working on the same assignment and competing against each other.
2) This year, exceptionally, the Summer School will take place twice: the first run starts on Monday, July 13th and ends on Friday with the 24th final presentation. The second run will be from 10 to 21 August.
3) Get a real brief from the agency and work for one of their clients, Sandy consults with both teams on an ongoing basis.
4) If you can keep up with the frantic pace of work, don't quarrel in the team and do a good job, you'll get invaluable experience and a certificate of completion (whether you win your team or not) in addition to the CV item.
5) The course is free for Czech students, but you have to take care of yourself and a little of your American colleagues - for example, advise them where they can buy something to eat etc. 
6) How do you get in? Send a short letter of motivation in English by March 22, introducing yourself and the reasons why you want to attend the Summer School. The participants will be selected by Sandy Kornberg in person. Be sure to include your name, e-mail, telephone and year of study in the report (summer school is particularly suitable for marketing students, but everyone interested in marketing is welcome). Type Summer School in the subject line and send it to - e-mail SJKornberg@aol.com (copy marek.vranka@fsv.cuni.cz).