Applications for student ombudsman elections can be submitted from 1st September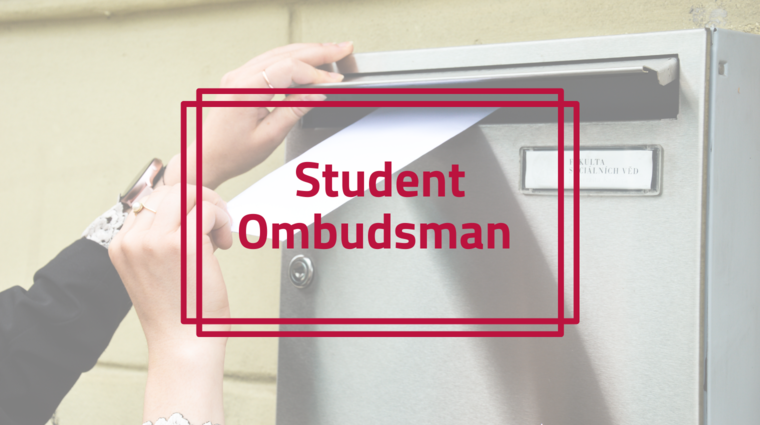 Applications for student ombudsman elections can be submitted from 1st September
The elections of new student ombudsmen are coming! You can submit the application from 1st to 26th September 2022.
What does an ombudsman do?
The Student Ombudsman helps to solve problems and conflict situations more efficiently and quickly. The Ombudsman acts as a consultant, intermediary and mediator among students, teachers and management of individual institutes and the entire faculty. It is therefore another supporting body that complements the existing structure at FSV UK.
The position of the Student Ombudsman within each institute is available to students at all levels of study, i.e. Bachelor's, Master's and Doctoral programmes.
Who can become an Ombudsman?
An Ombudsman can be a student of a given institute at which he or she is studying a Bachelor's, Master's or a Doctoral programme. It is an elected position and the elections are provided by student associations that operate at each institute. The entire Code of Student Ombudsman can be found here. 
How to participate?
You can nominate your candidate from 1st to 26th September 2022 to the chairmen of the Electoral Commissions of the given institutes (will be announced). The elections of the Student Ombudsmen will take place on 3 and 4 October 2022.