Prestigious Horizon Europe grant for ICSJ researchers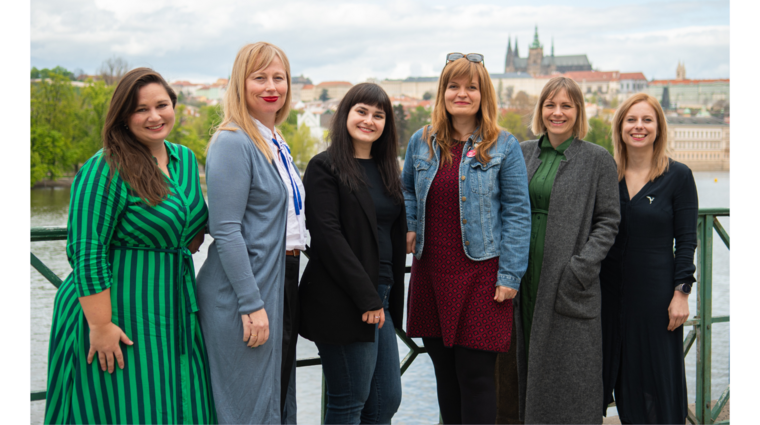 Prestigious Horizon Europe grant for ICSJ researchers
Researchers from the Institute of Communication Studies and Journalism at Charles University in Prague has been awarded a prestigious Horizon Europe grant. Together with other European research institutions, their team will participate in an international study on media resilience against disinformation. The three-year project, called Resilient Media for Democracy in the Digital Age (ReMeD), aims to develop a set of outputs, recommendations, and tools to strengthen media resilience against disinformation and propaganda.
The project brings a new approach to addressing this current issue and could represent a significant shift in the relationship between media and democracy, focusing primarily on improving the quality of information and protecting democratic values. The team at Charles University includes Alice Němcová Tejkalová, Anna Shavit, Veronika Macková, Kateřina Turková, Markéta Supa, and Victoria Nainová.
"Obtaining a Horizon Europe grant is a significant achievement and milestone for us. Thanks to it, we can use our long-standing expertise and experience in Czech media research on an international scale, and thus gain much greater influence on the quality and protection of the media environment, which has the power to change political systems, social values, and individual rights," says Alice Němcová Tejkalová, who has previously collaborated with Veronika Mackova and Victoria Nainova on media research repeatedly awarded for its high societal impact."
The research part of the ReMeD project will focus on a variety of stakeholders, including professional journalists, creators of alternative media content, media users, the media itself, the functioning of the media market, and legislation and regulation. The outcomes of the project will include expert articles and a book, recommendations, seminars, virtual laboratories for children and teenagers, conferences for both experts and the general public, and more. The project will also support the education of journalists and communication studies students and enhance the exchange of information among journalists, scientists, and experts from various fields. An important output will also be recommendations for changes to legislation or the introduction of important regulations.
The Resilient Media project is coordinated by the Universidad de Navarra in Spain and will be further implemented in international cooperation with the University of Oxford (UK), University of Agder (Norway), Ludwig-Maximilians-Universität München (Germany), Dublin City University (Ireland), Vrije Universiteit Brussel (Belgium), Universität Salzburg (Austria), and the European Federation of Journalists. Alice Němcová Tejkalová is also responsible for the Gender Management Plan of the entire international team collaborating on the project.
Foto by Kristýna Sluková