CEDMO International Conference: Europe Tackles Information Chaos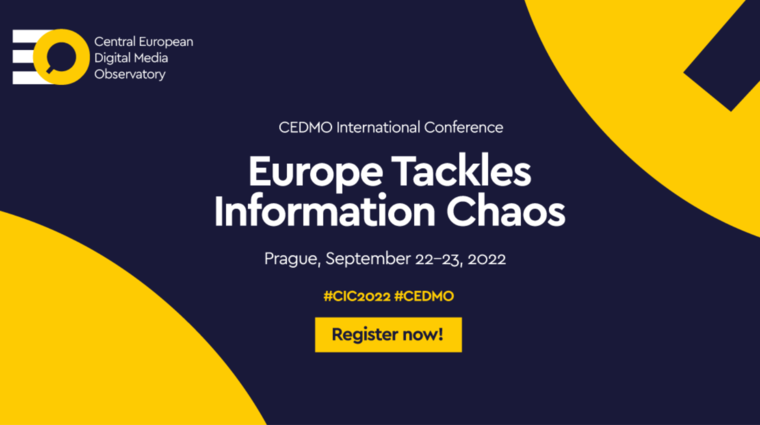 CEDMO International Conference: Europe Tackles Information Chaos
Prague, September 22-23, 2022
The Central European Digital Media Observatory (CEDMO) is an independent non-partisan multidisciplinary hub which aims to research and prioritise the most critical sources and causes of information disorders in Central Europe. On the occasion of the Czech Presidency of the European Union, CEDMO will hold an international conference on disinformation.
During this one-and-a-half-day conference, experts and key stakeholders – including EU nad CEE representatives, NGOs, academics, think tanks, journalists, legislative and technology actors – will explore a comprehensive range of topics.
A healthy democracy relies on citizen engagement and an active civil society, not only during elections but on a daily basis. Engaged, informed and empowered citizens are the best guarantee for the resilience of our democracies.
Please see the complete programme here and register for free here.