Visual Framing and the Social History Approach: A Workshop and Roundtable Discussion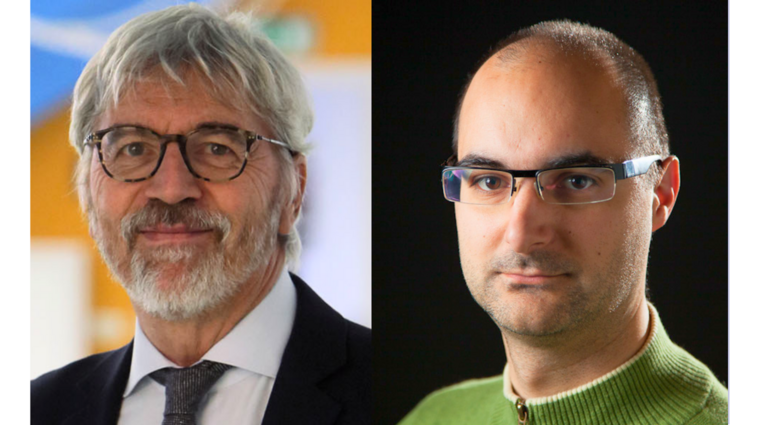 Visual Framing and the Social History Approach: A Workshop and Roundtable Discussion
External members of the Subject Area Board for our English PhD program will be visiting Prague and we will be hosting a Workshop and Roundtable Discussion on May 9, 2023, in room H212. This event offers an exceptional opportunity for attendees to interact with and learn from leading experts in the field of media and communication studies.
1) The Workshop will take place from 2 pm - 3.30 pm, led by doc. Ilija Tomanić-Trivundža from the University of Ljubljana. The workshop will focus on the topic of Visual Framing, introducing students to basic techniques for image analysis and exploring the interrelation of visual and textual meanings in photographs.
2) Following the Workshop, the Roundtable Discussion will take place from 3.30 pm - 5 pm, featuring speakers prof. Fausto Colombo, doc. Nico Carpentier, and prof. Martin Štoll. The topic of discussion will be "The Importance and Methodology of the Social History Approach in Current Media Studies."
The events are open to up to 25 participants, so be sure to RSVP to the CDS email (cds.iksz@fsv.cuni.cz) as soon as possible. Please specify which event you will be attending if you plan to attend only one of the two sessions.
Don't miss this opportunity to learn from experts in the field of media and communication studies. About doc. Tomanić-Trivundža, he is an Associate Professor at the Department of Media and Communication Studies and a member of Social Communication Research Centre at the Faculty of Social Sciences, University of Ljubljana (Slovenia). About prof. Colombo, he is a Full Professor of Theory and Techniques of Media at the Faculty of Political and Social Sciences, Catholic University, Milan, and Head of the Department of Communication and Performing Arts.
Roundtable Discussion
Nico Carpentier
Memory studies as mediation between historical research and communication studies: Researching memorializations requires a deep contextualization of contingent renderings of historical events, articulated with research into the contemporary communicative acts of material memorials, and the diversity of their interpretations. This talk deals with the multiplicity of meanings of, and the discursive over how we commemorate history.
Fausto Colombo
There are many factors that need to be investigated from a social history media perspective. The main ones seem to be the regulatory framework, the economic framework, the technological framework and the cultural framework. A key example is television, which since the 1940s has undergone changes gradually determined by one or more of these factors.From a cultural perspective, the theme of transformation can be read from the standpoint of the struggle for hegemony (what Antonio Gramsci calls "positional warfare"): it is easy to show that precisely on the media level the various ideological forms tend to oppose each other and assume gradually dominant postures.""The main importance of social history in media studies lies in its ability to make people understand that media ecosystems are constantly transforming, and that the current state should be interpreted not as a static landscape, but rather as a moving environment viewed from a position that is also mobile.
Foto: prof. Fausto Colombo, doc. Ilija Tomanić-Trivundža