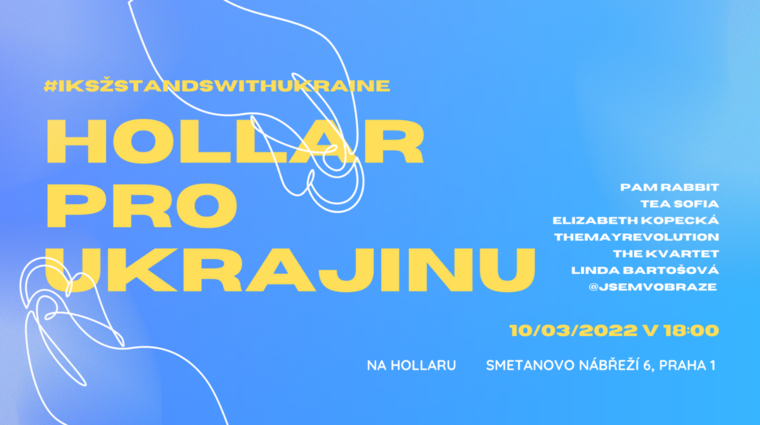 Hollar for Ukraine
We would like to invite you to a fundraising concert Hollar for Ukraine, which is organized by the student association Students of ISCJ. The event will take place on Thursday, 10 March 2022 at 6 pm in the courtyard of Hollar.
During the evening it will be possible to buy special merchandising - tote bags or limited edition posters. All the money raised from admission, merch sales and refreshments from the Na Hollaru café will go to the 1st Medical Faculty of Charles University to purchase medical supplies for Ukraine.
The Hollar for Ukraine charity event will be supported by:
Pam Rabbit
Tea Sofia
Elizabeth Kopecká
.themayrevolution
The Kvartet
Linda Bartošová
@jsemvobraze (Johana Bázlerová and Tereza Povolná)
and others ...
Thank you for your support, as students we feel the need to help in this situation. More information in the Facebook event.